Welcome
Growth is a part of the human experience.
If you believe you are functioning below your potential, then your growth may be stunted. Growth is a combination of time and experience and the lessons we learn from both. This means growth is a never-ending process for every living soul. Therefore, the best version of ourselves is behind every tomorrow and everything we will be tomorrow, is only half as good as what we will be the day after.
Therefore, counseling will serve as a catalyst to aid you in transforming your life experiences, which will lead to a fresh new perspective on your life. Regardless of the length of time, you have lived in your unique experiences, the universal end is to use our experiences in life in a way that will not stunt our growth, but rather will be used to enhance our growth and produce a better life trajectory. The only thing we can be sure of is the moment of opportunity that exists right now. Start transforming your life experiences today.
---
Please contact us to schedule a free initial consultation.
6782429640     |     Send Email
We look forward to helping you make the first step toward your well-being.
---
The Benefits of Therapy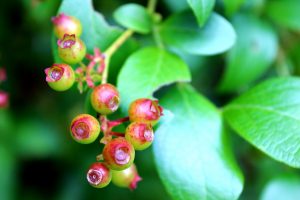 Psychotherapy can be an effective tool in providing you with the necessary support and training to overcome the challenges you face. By seeking therapy, you are taking responsibility and action to change what no longer works in your life. Many studies have shown throughout the years that psychotherapy is an effective form of treating and managing mental illnesses and other emotional disorders.
As an experienced counselor/therapist, it is my honor to assist you in exploring your core issues and moving toward a healthy, fulfilling life. Utilizing a variety of approaches including Christian, Cognitive/Cognitive-Behavioral, I will work with you to create a treatment plan that is customized to meet your unique circumstances.
With honesty and compassion, I will work with you to create an open channel of communication. The goal of our therapy sessions together, will be to help you develop the mental fortitude needed to lead a successful life. Additionally, we will work on the skill of self-compassion, which will allow you to move more easily through difficult times in the future, as well as become a more productive and happier person.
"Your present circumstances don't determine where you can go; they merely determine where you start."

– Nido Qubein